PET Strap usage
Some types are reusable. Because this system uses a buckle for a joint, corded and woven strapping can have a larger system strength than steel banding. Corded polyester strapping also has a higher elongation than other strapping systems, which gives it an ideal memory for sea and rail shipments.
What is PET strap?
Description. Polyester (PET) strap is an innovative strap which strengthen the strength of Steel strap and PP strap and make up for weakness of steel strap and PP strap. Especially, PET strap is incredibly useful as substitute for steel strap.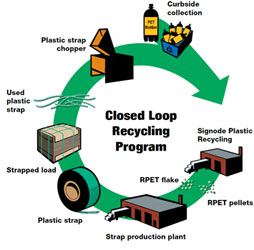 What Is Pet Strap ?
Characteristics that are most decisive factor for a safe and reliable strapping method. Unlike strapping made from steel, Polyester strapping having its very high elongation, is able to absorb shocks and impacts during transportation and handling far better than steel strapping is capable of.
What is poly strapping?
Steel is the oldest and highest tensile strength strapping. It is available in a variety of widths and thicknesses as well as variations in the grade of steel. Steel is used for heavy duty holding where high strength and minimal stretch are desired.
Indian PET Straps Market, Forecast to 2020
Demand Concentration in a Few States and Product Replacement Potential in Heavy Industries are the Key Market Characteristics
Extruded polyester strapping, commonly known as PET straps, are used in low-, medium-, and heavy-duty strapping applications that require high tensile strength and fast application by the installer. PET straps are twice as strong as PP straps and their strength is comparable to that of steel bands. PET straps are largely used by the cotton industry, which accounts for a 45% share, followed by automotive, appliance, and others. India has about 30 manufacturers, with the western region being the principal supplier. The market is expected to record a high CAGR of 14% from 2015 to 2020.
Our new innovation pet strapping band making extrusion line for producing pet strap with 100% reclaimed polyester(waste polyester bottle flakes) as material. Pet strap is a new kind of environment friendly packing material, which is used to substitute steel strep in many more..